How To Get Rid Of Concrete Cracks In Chula Vista?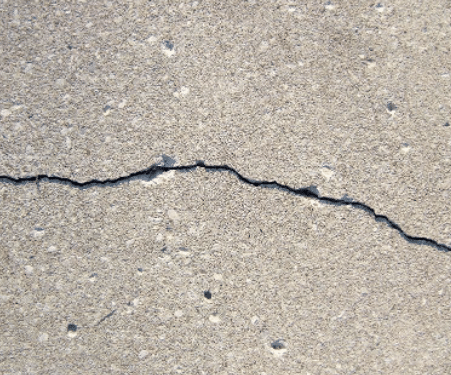 Concrete cracks are a common problem that plague property owners and concrete contractors alike. Fortunately, there are many solutions to get rid of concrete cracks. Here are some ways to repair concrete cracks so you can keep your driveway, patio, or building looking great for years to come.
Use Epoxy Injection
This is the most common method used by contractors to repair cracking in concrete. It involves injecting an epoxy material into the crack under pressure until it spreads deep into the crack and then hardens quickly. The injection process is simple but very effective at repairing small to large cracks in all types of concrete structures including sidewalks, driveways, foundations and more.
Use Crack Filler
If you have smaller hairline cracks in your concrete, then using a crack filler is an easy way to repair them. Crack fillers are available in both latex and acrylic formulas and can be applied directly to the cracks with a putty knife or trowel. Once the filler has dried, it will create a seamless barrier that will prevent water from seeping into the crack and causing further damage.
Apply Concrete Sealer
This is another great option for repairing smaller cracks in concrete. Simply clean out the crack with a wire brush or vacuum cleaner and then apply a concrete sealer over top. Concrete sealers come in both water-based and solvent-based formulas and will protect the concrete from water damage while also making it resistant to staining and fading.
Use Grout
If you have large cracks in your concrete, then a cement grout (also known as a polymer modified cementitious material) is another good option that can fix the problem. Cement grouts are used to fill wide gaps and provide reinforcement while also strengthening the overall structure. It's important to note that cement grouts need to be mixed with water immediately before they're applied so it's best to hire a professional contractor for this task.
Fill With Plasticizer-Modified Concrete
A plasticizer-modified concrete mix is similar to regular concrete but contains more water, which makes it slightly weaker than traditional mixes. Plasticizer-modified concrete can flow into smaller cracks and holes more easily than regular concrete, making it ideal for repairing cracks that are difficult to reach. It's important to note that this type of concrete can shrink slightly as it dries so it's best to use a slightly larger amount than what's needed to completely fill the crack or hole.
Use Caulking
If you have very small cracks in your concrete, then using caulk is an easy way to repair them. Simply apply the caulk to the crack with a caulking gun and then smooth it over with your finger. Once the caulk has dried, it will create a watertight seal that will prevent moisture from seeping into the crack and causing further damage.
Use Hydraulic Cement
Hydraulic cement is a mixture of portland cement, sand, and water that can be used to fill holes and cracks in poured concrete. Hydraulic cement is easy to mix and can be applied directly to the cracks with a trowel or putty knife. Once it has dried, hydraulic cement will form a strong bond with the existing concrete.
Conclusion
There are many different ways that you can repair cracks in concrete. The best method to use will depend on the size and severity of the crack as well as your personal preferences. For more information, contact Concrete Contractor Chula Vista at (619) 304-9911.